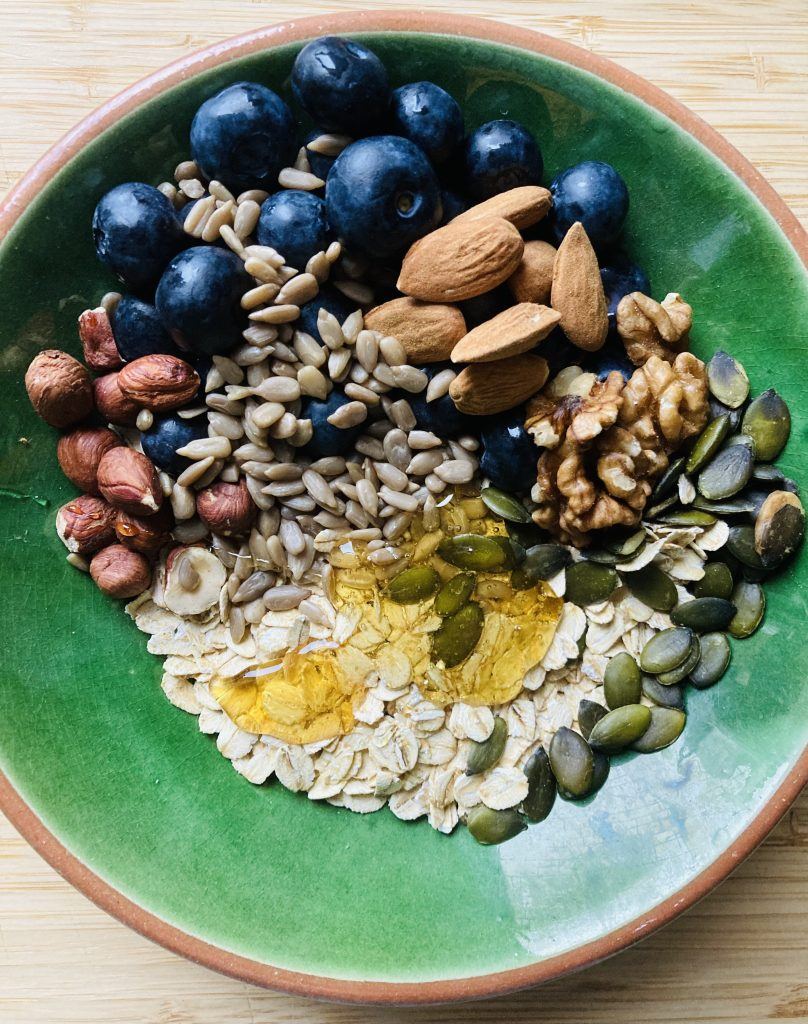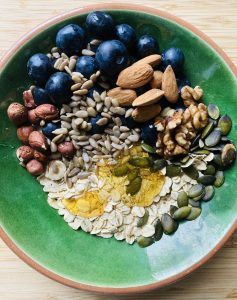 People always say breakfast is the most important meal of the day and so long as it's the right kind of breakfast, it certainly can be. Start your day off right with this power breakfast, full of nutrients to support healthy sperm and give you the energy you need to make the best out of the day ahead!
This is the next in our series of recipes from Melanie Brown specifically tailored to boost male fertility. To hear more from Melanie, join our next male fertility webinar where she will discuss the impacts of diet and lifestyle on sperm quality and fertility.
Power breakfast:
OATS for immune boosting beta-glucans and soluble fibre for your gut microbiome.
NUTS (almonds, hazelnuts and walnuts) to lower inflammation and DNA fragmentation
SUNFLOWER SEEDS for extra zinc and B vitamins
PUMPKIN SEEDS for zinc and phytosterols which improve prostate health and testosterone levels
BLUEBERRIES for quercetin, an antioxidant that is great for sperm, and anthocyanidins which increase blood flow
RAW HONEY for boron which helps testosterone metabolism
SKIMMED ORGANIC OR UNSWEETENED PLANT MILK is best for this breakfast.