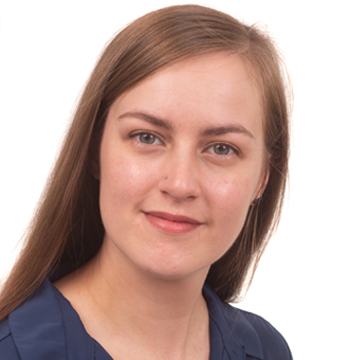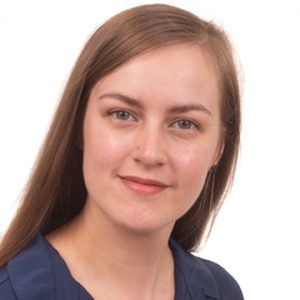 Erica Gardiner, Research Scientist, shares highlights and challenges from her first year in the Examen team. Erica has a PhD in Molecular Parasitology from Queen's University Belfast.
Why I'm pursuing a career in fertility research
My primary passion lies within molecular biology, with a keen interest in developmental biology. My PhD focus was on the newly emerging area of stem cell biology within parasitology. Working within fertility provides an opportunity to use these interests to make a difference to everyday people's lives, with an aim to contribute and improve upon our understanding of fertility in general. Male infertility is the most common reason for couples seeking ART fertility treatment (IVF/ICSI), so advancements in this field have the potential to be far reaching and impactful.
What my day looks like
Every day is different. At Examen,  the COMET assay (single-cell gel electrophoresis) is my main tool. This methodology is used to assess DNA damage in sperm. Using this we can determine relationships between increased sperm damage and other parameters such as male age or lifestyle choices. The research team's role is also to design, develop and validate new products so we are never short of ideas, challenges or clinics wanting to collaborate with us.
Favourite aspects of analysing sperm DNA
Experiencing a breakthrough after weeks or months of planning, experimenting, and troubleshooting is the best feeling. Knowing that my hard work could make a tangible difference to people's fertility journeys is the cherry on the cake.
What makes Examen different to other fertility testing companies
Like all diagnostic testing companies, our aim is to answer questions that have previously left patients feeling lost. Our tests provide detailed information for male fertility diagnosis as well as to help fertility experts make the best treatment recommendations. There are very few companies globally that are solely focused on male fertility, but this focus means we're committed to providing answers to patients' fertility struggles and making sure our tests are at the forefront of research.
Whilst we are only a small commercial organisation, we have a dedicated research team targeting the next major breakthroughs in male fertility research. We are driven by both the thirst for knowledge inherent in scientific researchers, and by our CEO Professor Sheena Lewis who is an expert in the field and passionate about male fertility.
If you're interested in pursuing a career in fertility research, keep and eye on Careers page for any  current vacancies or learn more about Examen in our ongoing male fertility webinar series.