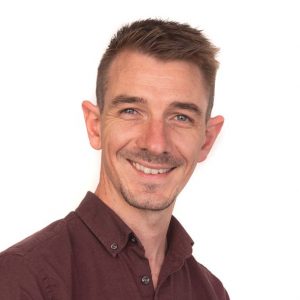 Alan joined the Examen team in August as an experienced Quality Manager to ensure our Quality Management processes are of the highest level and meet with industry standards. Here Alan discusses why quality management is so important in diagnostic testing and how it helps Examen deliver accurate and reliable results to fertility experts and patients.
I am thrilled to have the opportunity to work at Examen and join a company with such a unique product. Exact tests not only provide long awaited answers to patients going through a very difficult time, but also provide important information for fertility experts to make treatment decisions that give men the best chance of becoming dads. Coming from a high-volume manufacturing environment, this is an exciting change, and I am delighted to be part of the team.
It is essential that our customers are confident in the results our tests provide. In order to deliver the highest quality tests and meet industry standards, implementing and maintaining an effective Quality Management System is key, and that's where I come in.
Examen is ISO 13485:2016 and EN ISO 13485:2016 certified for the design, development, and manufacture of in vitro diagnostic DNA-based assays for sperm cell analysis. This standard outlines the requirements that our Quality Management System must comply with to ensure that we meet customer and regulatory requirements. We continually monitor our processes in order to make improvements and ensure the highest level of compliance.
New regulatory compliance measures
The new European Union In Vitro Diagnostic Regulation (EU IVDR) is soon to enter into application and Examen will need to comply with this new regulation in order to sell Exact tests into the EU market. These regulations include the introduction of a Unique Device Identification system and monitoring of safety and performance through the European Database for Medical Devices (EUDAMED). There will also be more rigorous vigilance reporting and post-market surveillance requirements, aligning the regulation of diagnostic devices more closely with that of medicines within the EU.
Keeping one step ahead of these requirements gives our customers confidence in the reliability of our results as they know that our tests have been designed with quality in mind. Examen is not only a diagnostic test provider but also a leader in male fertility research. I look forward to working with the team to drive innovation and evolve our practices, with quality as my number one priority.