With social restrictions easing, Examen were able to make their first proper trip since the pandemic began with back-to-back meetings
Eileen Regan and Professor Sheena Lewis enjoyed a successful two days of networking and catching up with clinic partners in London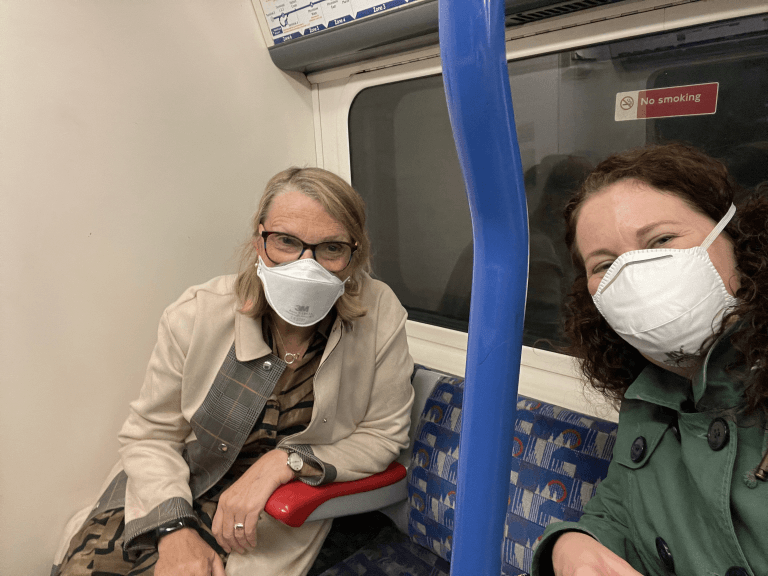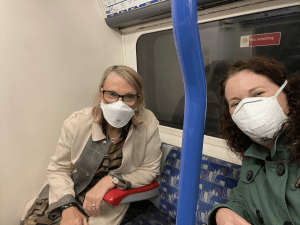 Examen – a connected community
At Examen, we're a recognised leader in male fertility testing, with our Exact tests considered the go-to tests for sperm DNA damage in 80% of the UK & Ireland's leading private fertility clinics. But this reputation doesn't come from working alone. With over 40 partner clinics and a nationwide network of hubs, we're able to offer convenient fertility testing for patients. Our connections with gynaecologists, embryologists, urologists, and other fertility experts allow us to stay at the forefront of advances in the field and deliver specialist events and webinars. Our excellent partnerships with patient liaison services and marketing partners help us get our products and services to where they're needed.
The pandemic and subsequent lockdowns have both disrupted communities and brought them together. At Examen, we recognise that patients' fertility journeys continued, even if treatment was delayed. So, like so many companies, we had to adapt to a new way of working, joining virtual conferences and creating our own webinar series in order to maintain and grow our strong community. However now that restrictions are easing, we have embraced our first opportunity for in-person visits!
Back in the City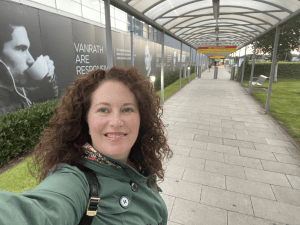 After a successful but short visit to partner clinic SIMS IVF in Cork at the end of August, Eileen Regan, Chief Commercial Officer, enjoyed the freedom of being back on the road as a travelling salesperson after lockdown. Inspired by the opportunities offered by in-person customer meetings, Eileen joined Professor Sheena Lewis, CEO, for a packed two days of meetings and networking in London at the start of September. They began with a visit to media and PR partners, Sciad Communications. After working with Sciad throughout the pandemic, it was an excellent opportunity to finally meet face to face and discuss the 2022 marketing plan to support Examen's growth. This was followed by a meeting with partner clinic CARE featuring a lively Q&A session with their Embryology team. In preparation for Examen's webinar on male fertility assessment on 7th September, Eileen and Sheena met Francisca Mora, Clinical Embryologist at the new Aria Fertility clinic, to prepare and plan for what turned out to be a very successful event. The first day was rounded off with a dinner in Soho – an opportunity to enjoy a lovely meal, great wine, and talk "all things sperm" with several of Examen's loyal, long-standing customers – before retiring to the newly renovated Melia White Hotel, near Regents Park.
The second day of the trip saw their first visit to a new partner clinic, Gennet City Fertility, where Eileen and Sheena delivered training on Examen's Exact report for the laboratory director and clinicians. The busy two days ended at The on Harley Street and an opportunity to meet the executive team, embryologists and nursing team. This successful in-person session allowed Sheena to offer her expert insights on how the tests provide important answers for both patients and the clinical team as well as how best to communicate the test results to patients.
Working with clinics and experts to provide the best possible treatment
Reflecting on the two days, Eileen and Sheena felt that despite the initial strange feeling of being back in Central London on the busy tube and in many Ubers, the experience was invaluable. As someone fairly new to the fertility field, Eileen learned a lot by simply being inside the fertility clinics and seeing how they operate day to day. "I learned so much in two days about the market, how the clinics operate, and how the many different roles within the clinics all come together," commented Eileen. "We loved being back in front of customers, discussing how we can help their patients and listening to their priorities and challenges".
Examen works closely with clinics and fertility experts to deliver the accurate results needed to provide the highest quality treatment. Find out how you can become a partner clinic as part of Examen's leading fertility community.